Why attend?



Cybersecurity leaders should attend if achieving excellence in the following areas is important:
Regulations & Compliance (GDPR, PCI, HIPAA, DFARS, etc.)

Data Management & Privacy

Safeguarding Brand Integrity & Reputation

IoT Security
What will be covered?
CipherBox is our Managed Detection & Response (MDR) solution. We will cover how CipherBox can empower companies to be secure and compliant in quick, simple and effective way.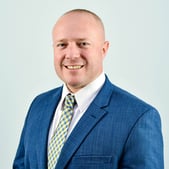 Scott Croskey, Global Chief Security Officer for Cipher will lead the discussion. Scott has over 10 years of cybersecurity experience. His experience spans the civilian and military sector. Scott serves in the National Guard as a Deputy Cyber Battle Captain. In this position he synchronizes the 24/7 Department of Defense global cyber operations.